The KAR-21 is a modern rifle system designed to use two different sized cartridges from the same weapon. With just a one tool you can change the caliber from .223 Rem to .308 Win.
One rifle for every situation.
Designed and manufactured in Finland.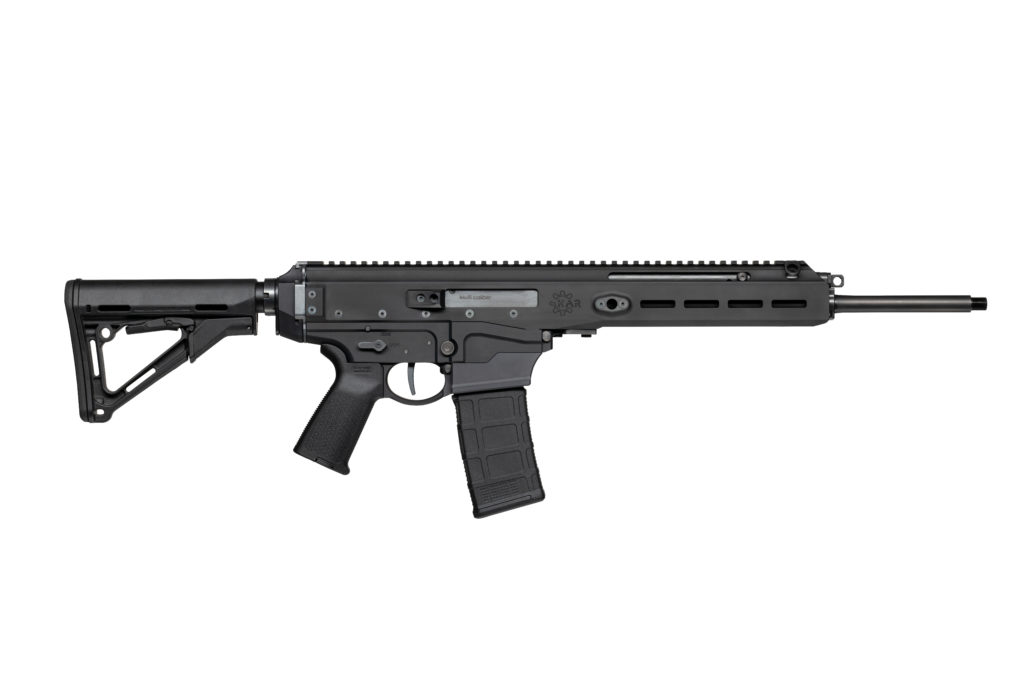 Caliber change
All in one gun. Thanks to the patented solution, you can change the caliber from .223 Rem to a longer range .308 Win caliber. Caliber change is done with only one Allen key, and by changing only four parts.
The recoil and the control
Recoil control is incredibly easy, as the barrel line of the gun is below the stock comb line. The rifle does not seek to rise even in rapid shooting.
The safety / fire selector and the magazine release are found on both sides of the rifle. The side of the charging handle can be changed. This makes the rifle suitable for both right- and left-handed shooters.
Real customizability
The weapon has a full-length Stanag 4694 picatinny rail for attaching sights and night vision devices.
Bipods, tactical lights, rails and other accessories can be easily attached to the M-lok mounts on the sides and below of the rifle. The gun comes with several sling mounting slots for Quick Detach swivels and HK-hooks.
Fast and easy field strip
Disassemble, clean and service your rifle fast and easy. There is no small parts or flying spring when disassembling the rifle. Field strip is done without any tools.
We think, that when the gun is simple to service, the service is done much often and you have a longer lasting barrel life and parts. Thus you can run more ammo through it.
All this in a compact setup
We have managed to squeeze all this into a very light package.
The gun weights only 3,7kg.
Resale in Finland: