Ensio FireArms's long range target rifle MERC. The name comes from the words Modular Ergonomic Rifle Chassis. And that is what it is, a rifle with modularity, and adjustability, designed to adapt wherever you take it. It's a precision tool for you.
With this rifle you can reach the long distance targets with ease. Fully AR-15 compatible stock and grip gives you a lot of options. You can also mount bipods, lights, laser rangefinders and nightvision devises to the free floating handguard mounting system, either M-Lok or Keymod. MERC Gen 2 action bring you milled picatinnyrail for optics and double blunger ejection system for reliable chase ejection. The bolt is traditional 2-lug boltaction, with modified bolt handle to leave space between the handle and the scope. Our unbelivibly sharp and accurately adjustable trigger mechanism gives you the advantage you are seeking.
We use only quality barrel from the manufacturers in Finland and abroad: Lothar Walther (DE), Peurala (FI) and Shilen (USA).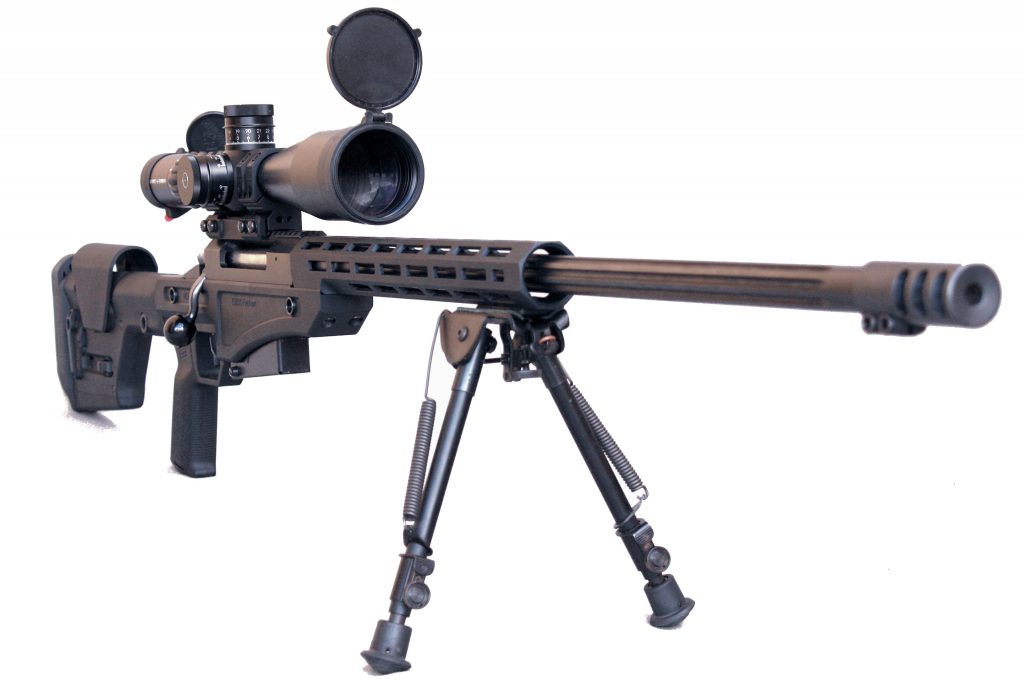 We offer this rifle in calibers:
.338 Lapua Magnum, .338 Norma Magnum, .300 Norma Magnum
Price: 4200e, including vat. 24%
.308 Win, 6,5 Creedmoor, 6 Creedmoor, .260 Rem, 6,5×47 Lapua
Price: 3600e, including vat. 24%
Prices do not include the optics or bipod.
Ask for more information from info@ensiofirearms.com